This is just a reminder that students cannot arrive at school before 7:30 AM. We do not have staff on duty prior to that time. Thank you for helping with this!

The fiber carrying internet to many schools in south Arkansas was cut earlier this morning. HSD is currently without internet and phone service. We are unsure when service will be restored. You can reach us on Facebook through Hermitage School Information Page if you need us! Please share!
There will be a Cross Country Parent Meeting in the High School Cafeteria at 6 PM on Thursday, August 15, 2019.

School starts tomorrow, so our busses will be rolling! Think safety for our students!!! #flashingredkidsahead #hermitslead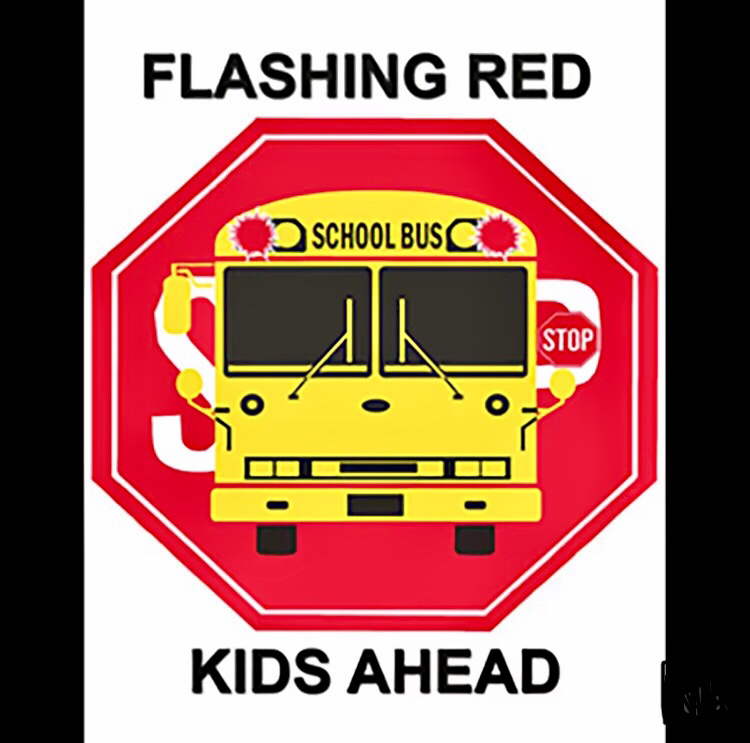 The Hermitage School District is ready for school to start! We loved seeing our students at Open House, and we cannot wait for Tuesday! See you then! #HermitsLead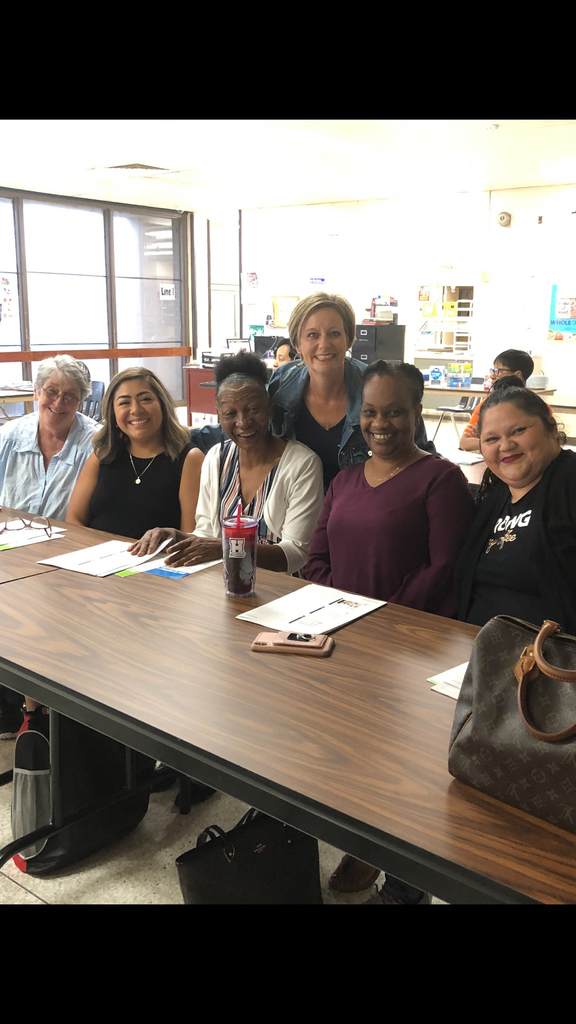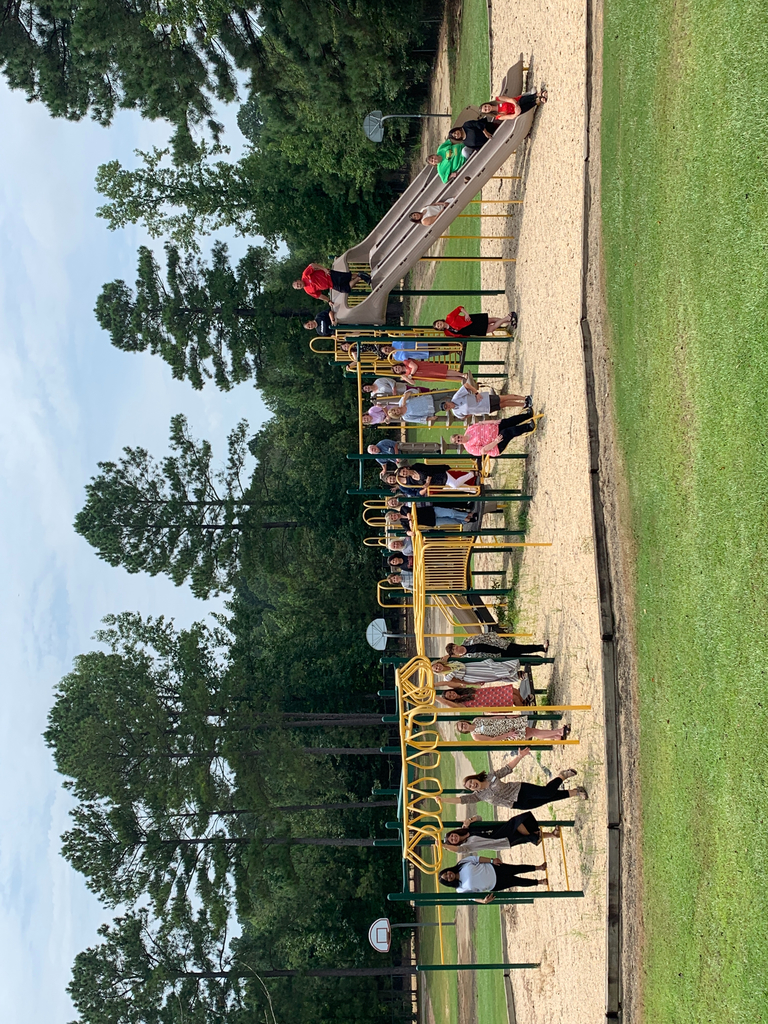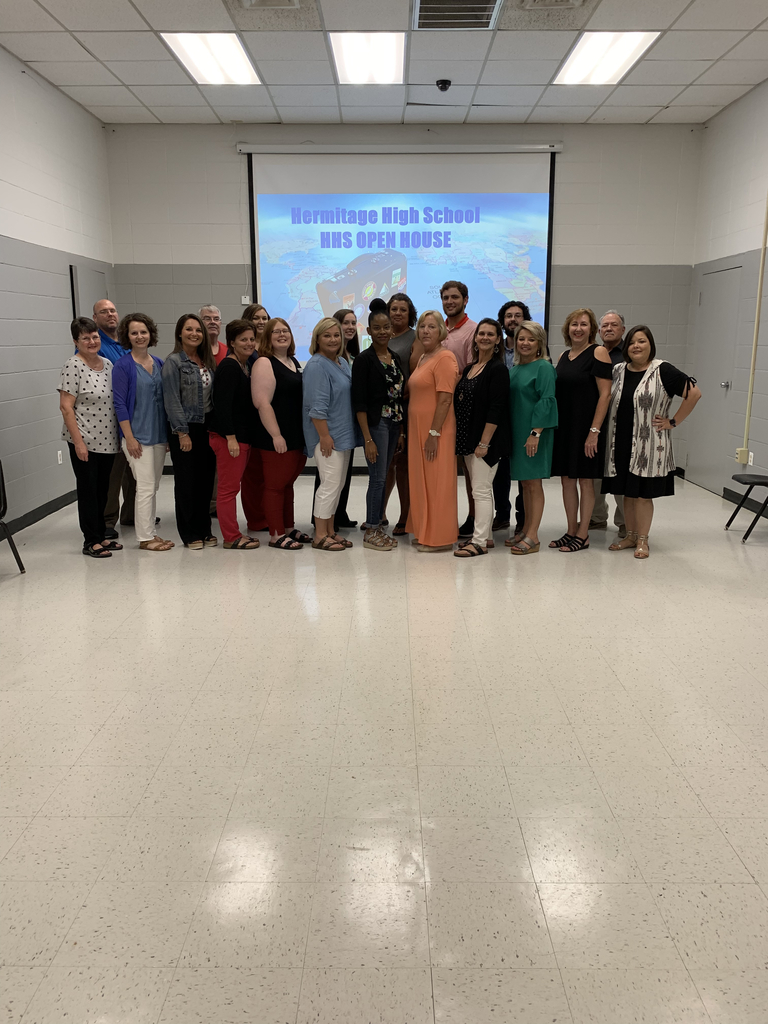 After this summer, some might say they are deficient in Vitamin A (attention) or Vitamin C (cash). But, you administrators have been deficient in Vitamin T (Teachers)!!! See you tomorrow, teachers! Let's rock this school year! #hermitslead

Congratulations to Brenda Nolan, Regional Finalist for Arkansas Teacher of the Year! Brenda was honored today at the Governor's Mansion. #HermitsLead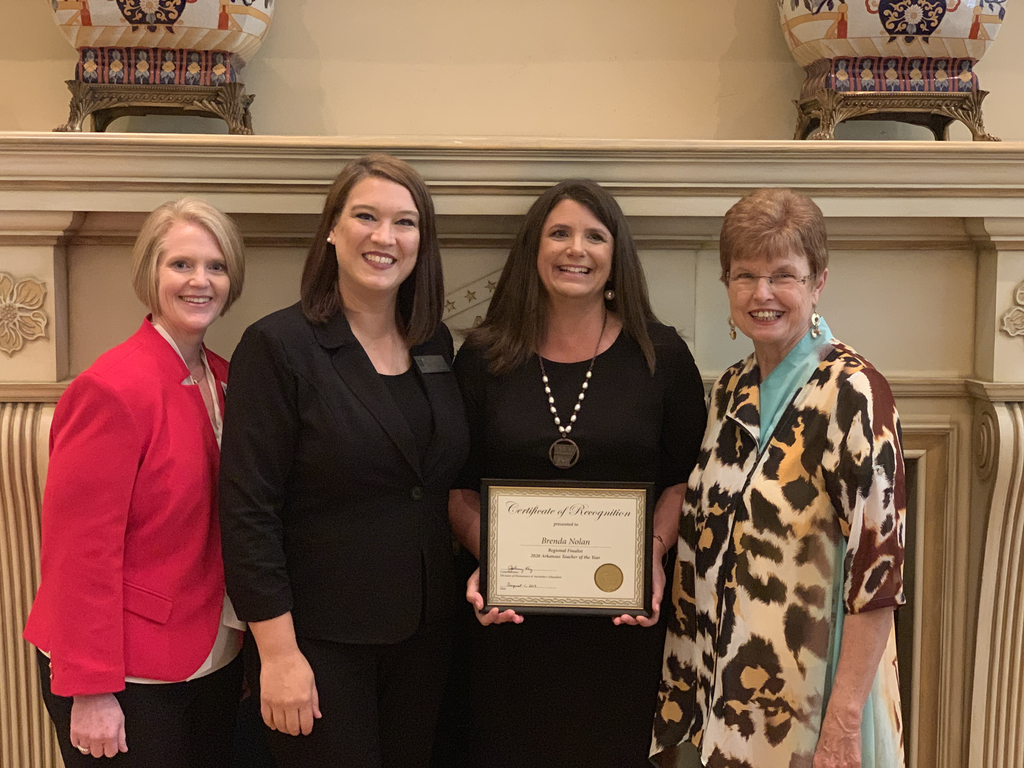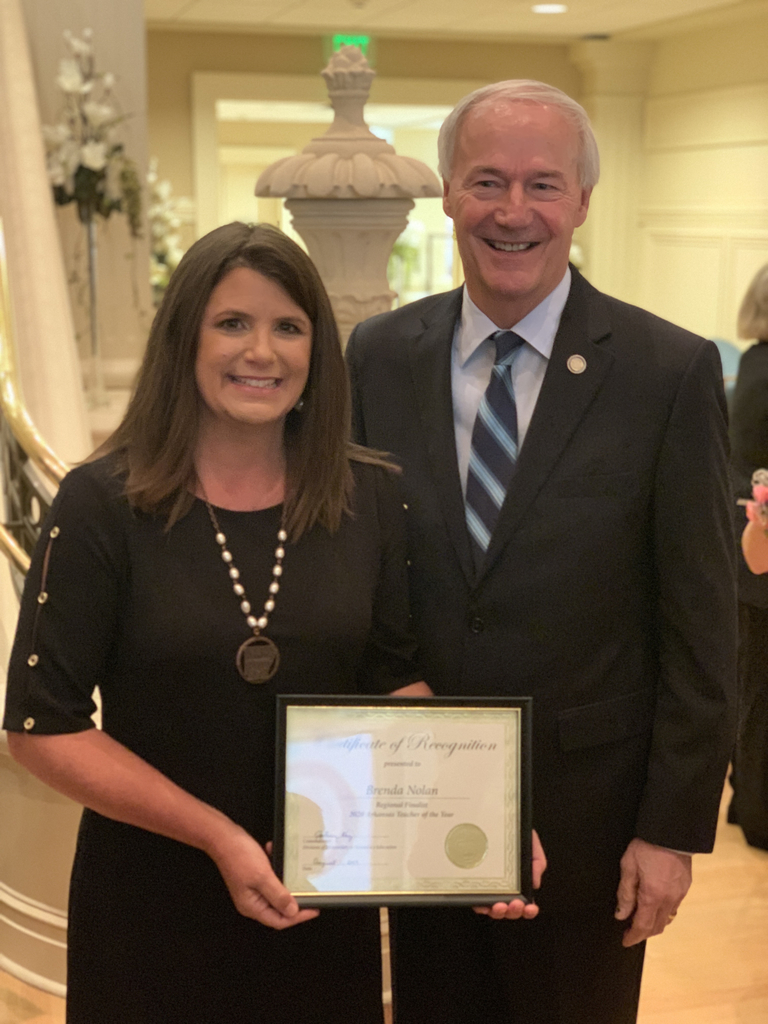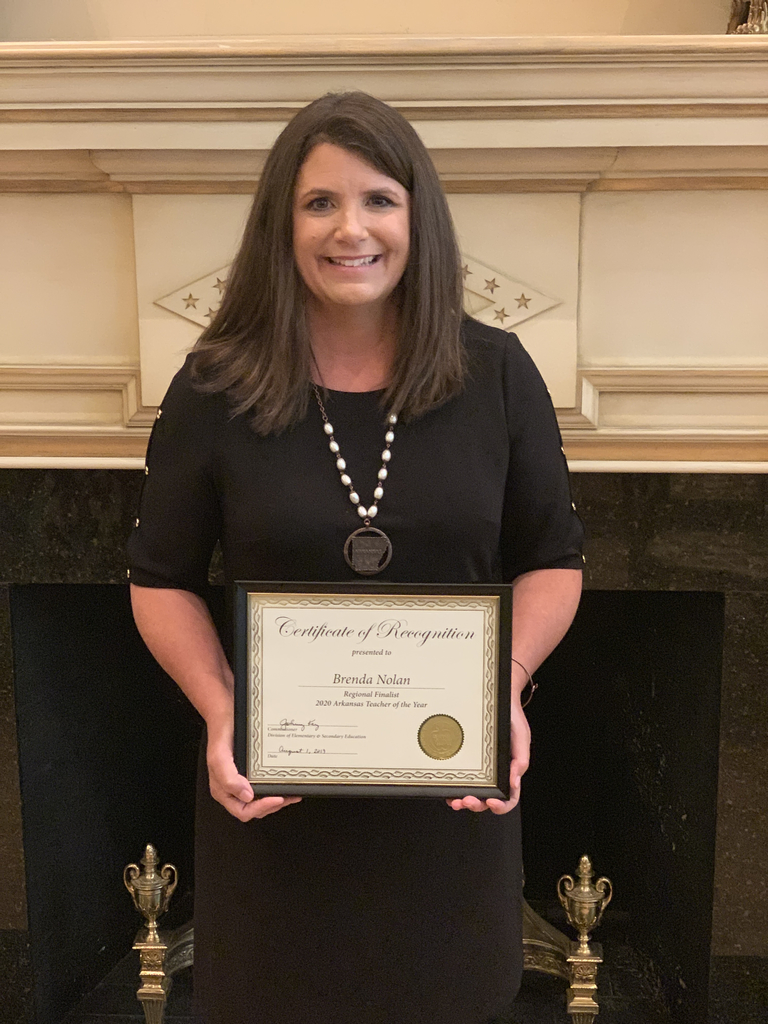 The Hermitage Forestry Team won the 40th National 4H Forestry Invitational! Individual Awards include: Braden Harrod - 1st High Overall and 1st High in Insect/Disease, Compass, and Volume; Alan McGhee - 4th High Overall and 1st High in Maps and Insects/Diseases; Madison McGhee - 8th High Overall; and Gregory Hilliard - 1st High in Tree ID Congratulations to Mr Greenwood and the entire team! You make Hermitage and the great state of Arkansas proud!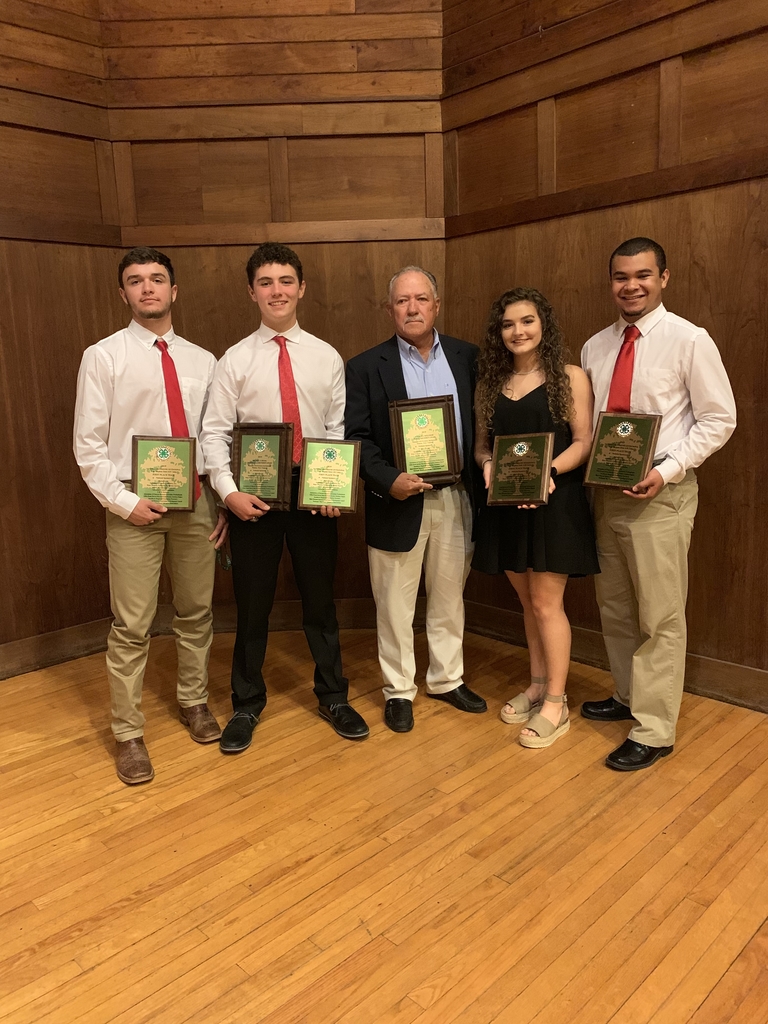 Changes are now in effect for students trying to get a driver's license. See below!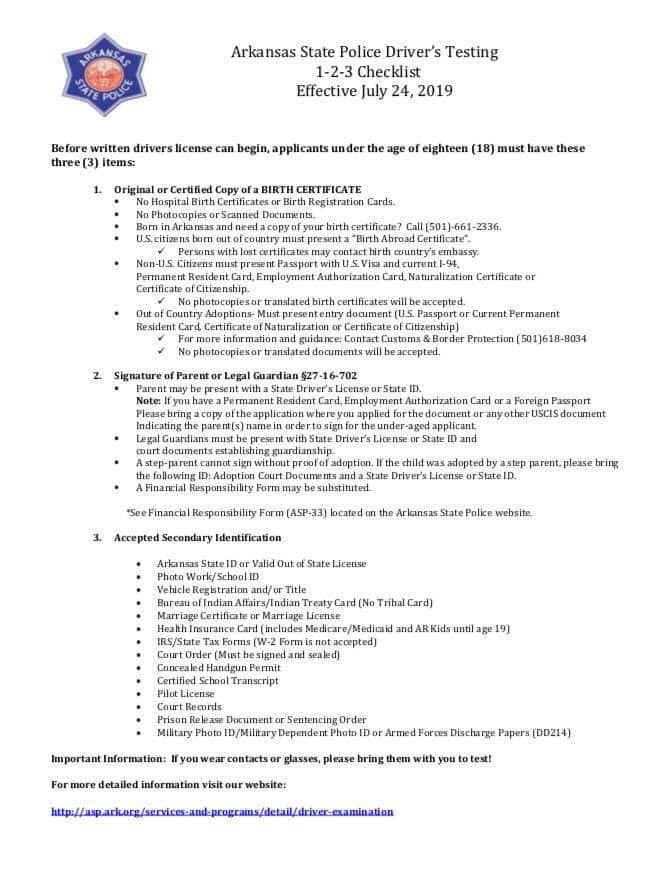 Madison McGhee placed 1st and Braden Harrod placed 3rd in today's 4H State O'Rama Forestry contest. Congratulations! #HermitsLead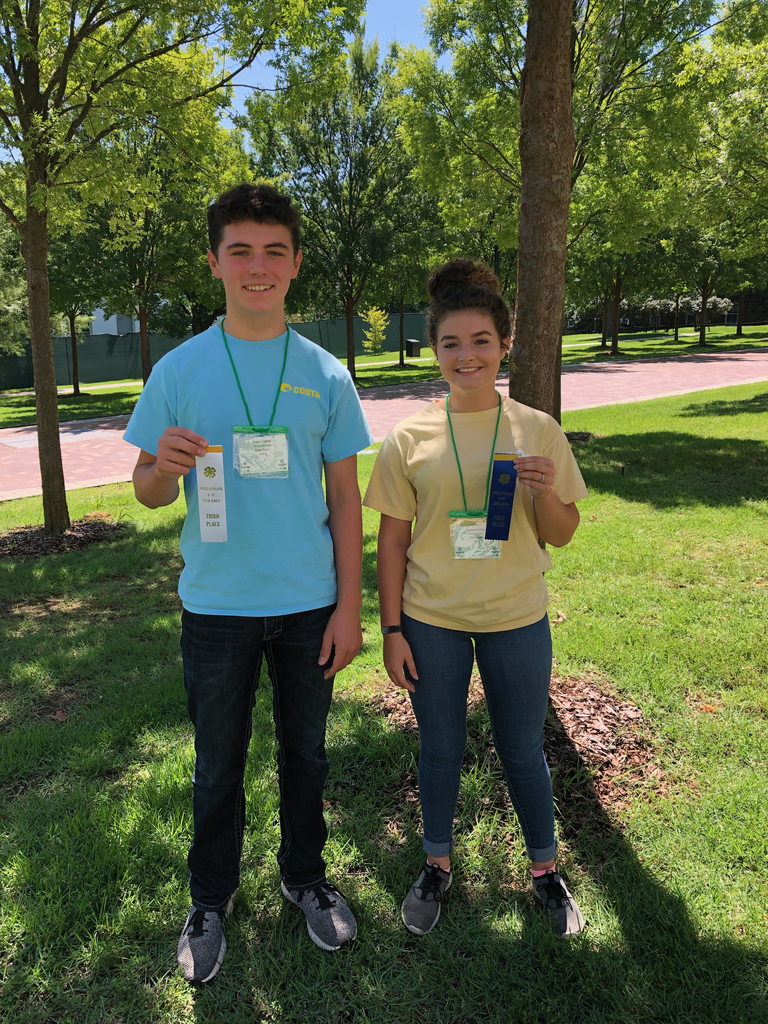 TODAY IS CHECK-IN DAY 1 OF 3 for the 2019-2020 school year!!! We will have our first check-in day today from 3-7 PM in the HHS Cafeteria. This time is for parents to complete your child's paperwork before the back-to-school rush!! Come see us! #hermitslead

ATTENTION HIGH SCHOOL STUDENT ATHLETES AND PARENTS: Wednesday, July 24 is the day for free athletic physicals for students entering grades 7-12. These will be done at Dr. George's office in Warren. Girls will leave the field house at 8:15 AM, boys at 10:00 AM. If you are meeting us at the doctor's office, girls should not arrive before 9:00 AM; boys 10:00 AM. Call the high school office if you have questions!

We are THRILLED to finally be able to announce that the HSD Teacher of the Year, Brenda Nolan, has been chosen as a regional finalist for the 2020 Arkansas Teacher of the Year!!!!! Brenda will join 14 other finalists from across our state at a special event at the Governor's Mansion in August as they compete for the state title!! Congrats, Brenda!!! So proud OF and FOR you!!! #hermitslead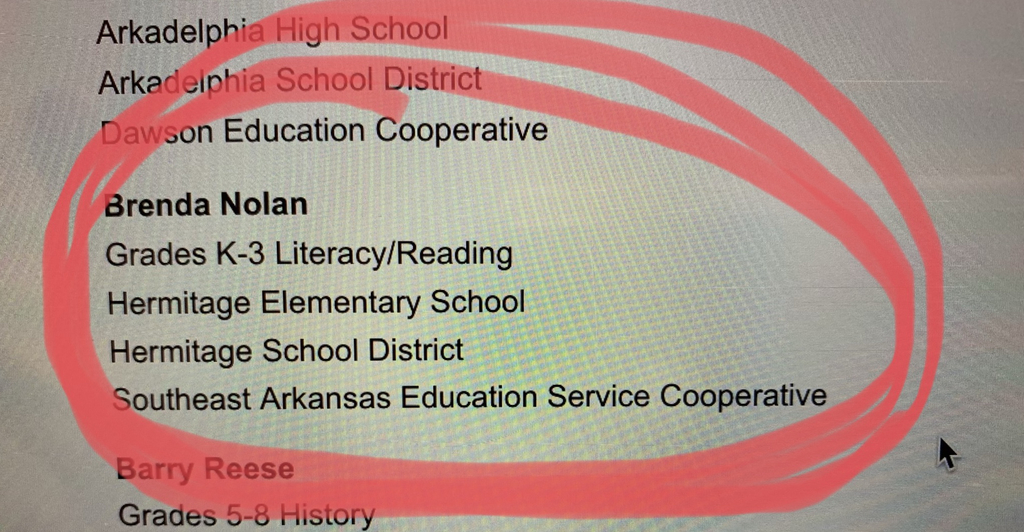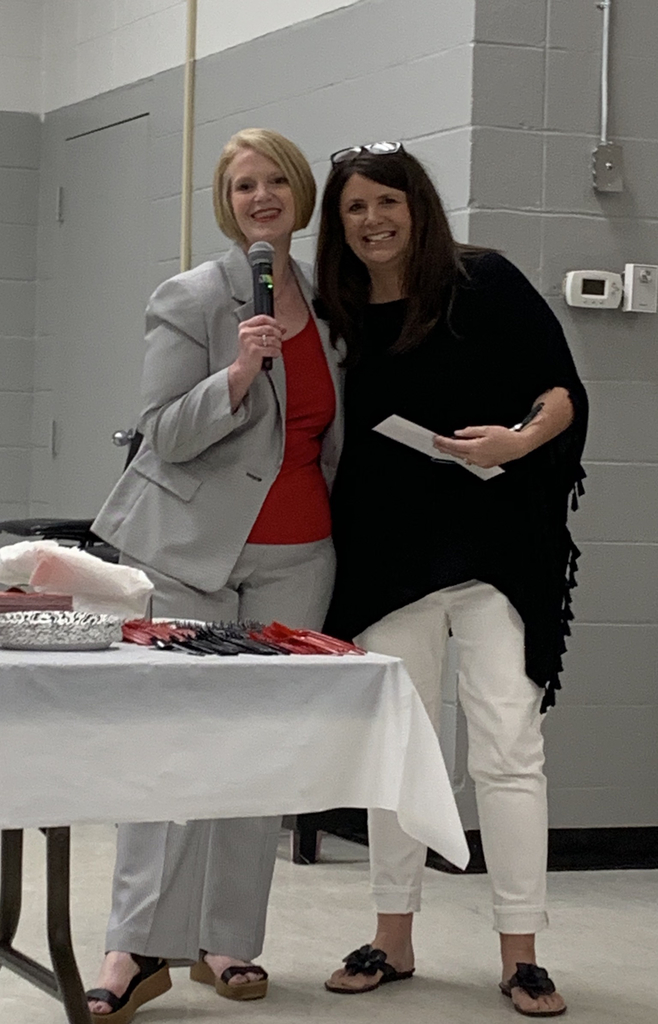 What an awesome day!!! Bradley County was recognized today as an ACT WorkReady Community! It took hard work from many people to make this happen-legislators, local elected officials, business/industry representatives, educators, economic development representatives, state agency representatives, and many, many more!! Great day to be a Hermit!! #hermitslead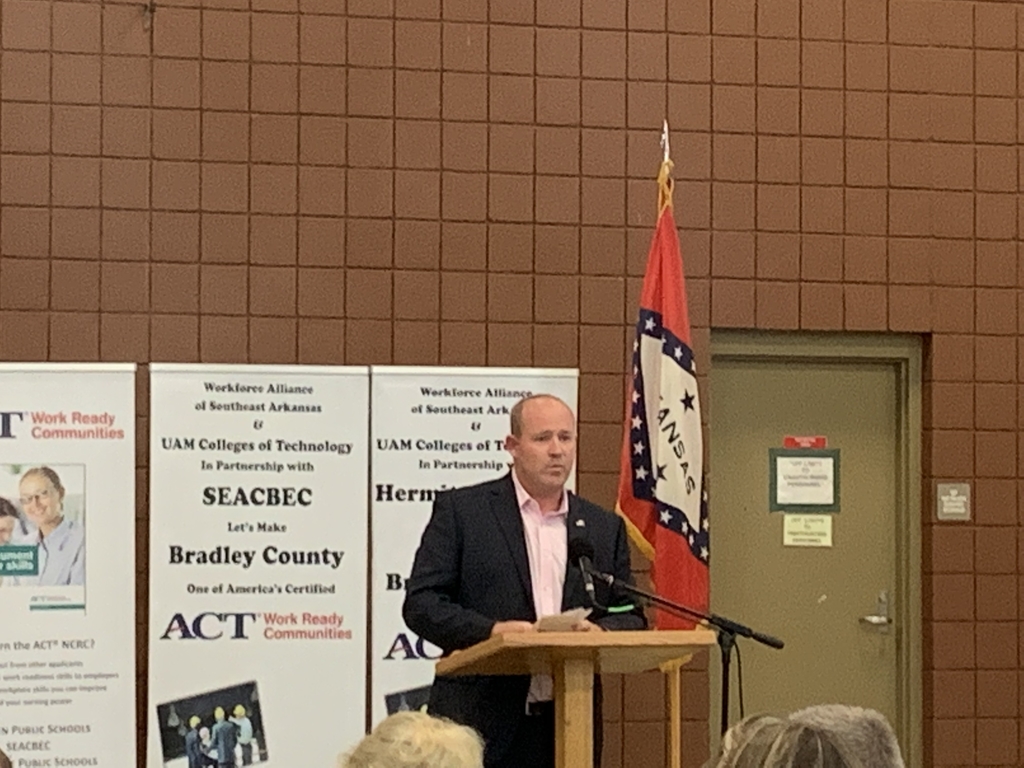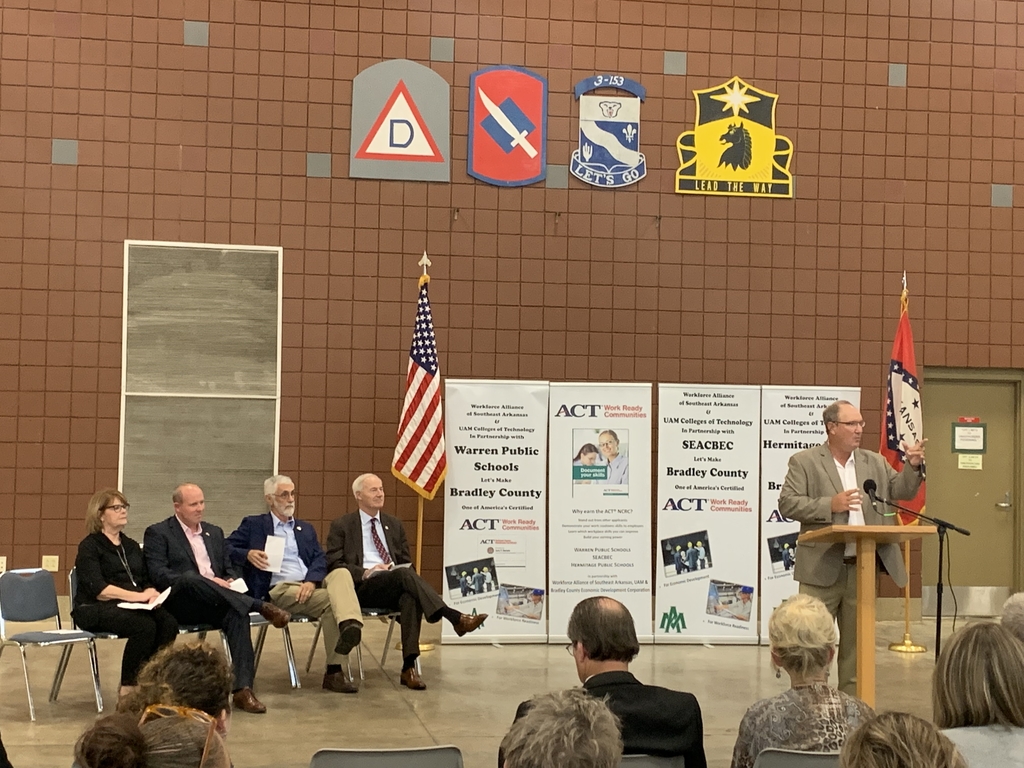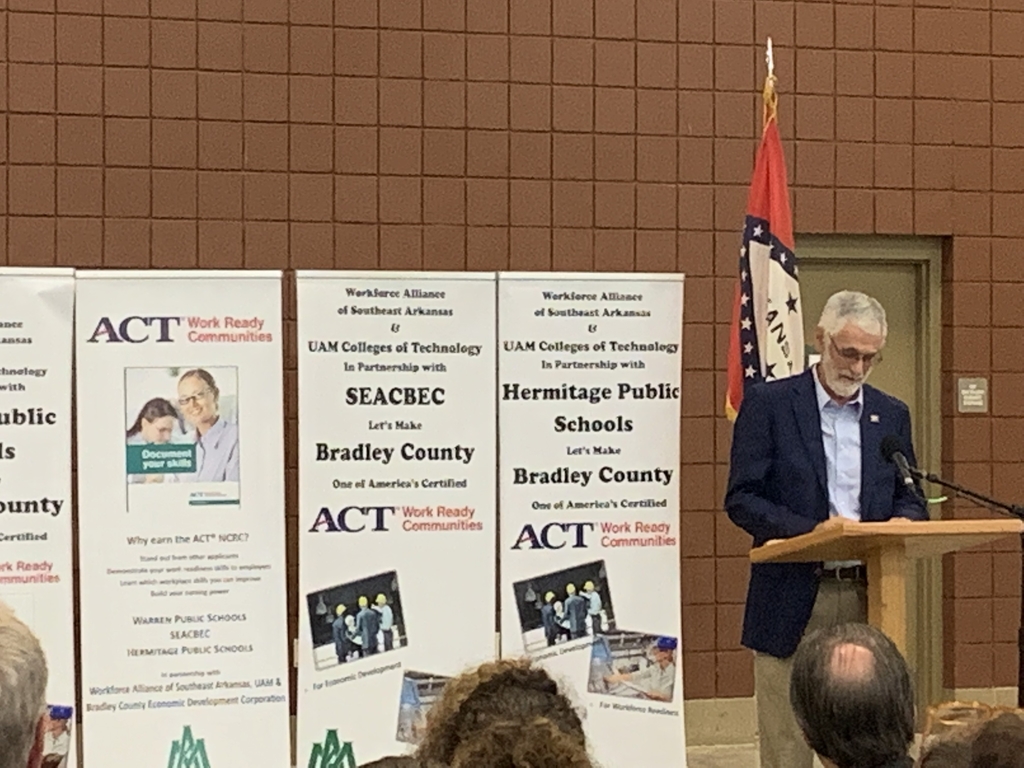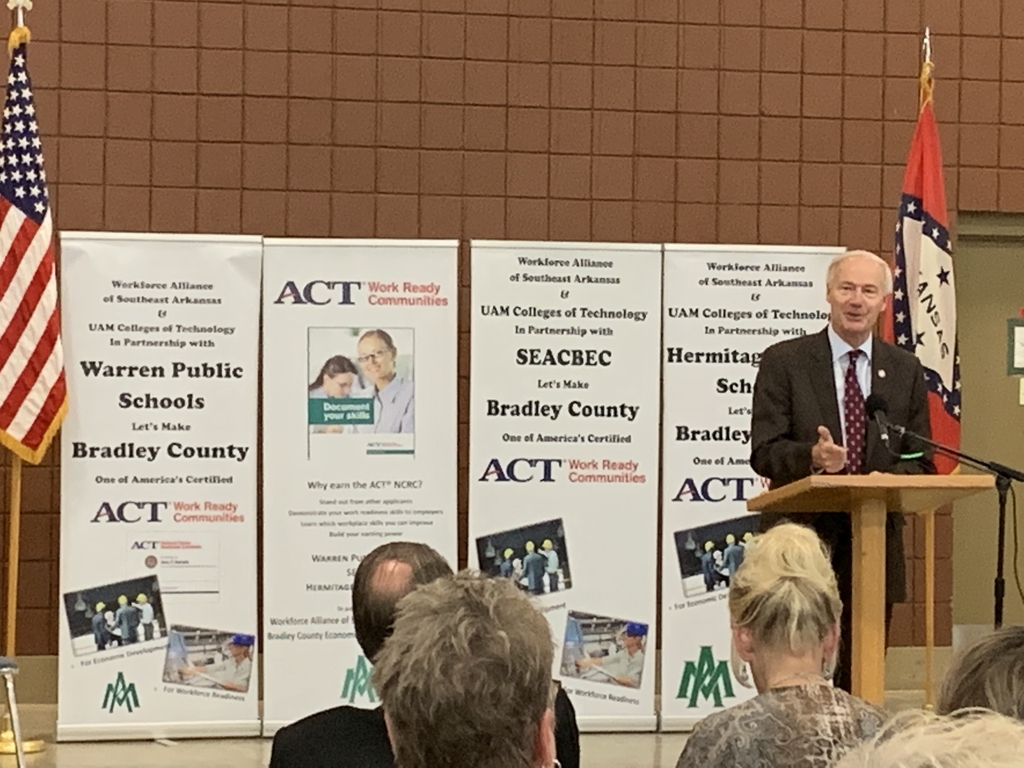 HES 2019-2020 Supply List is here! #hermitslead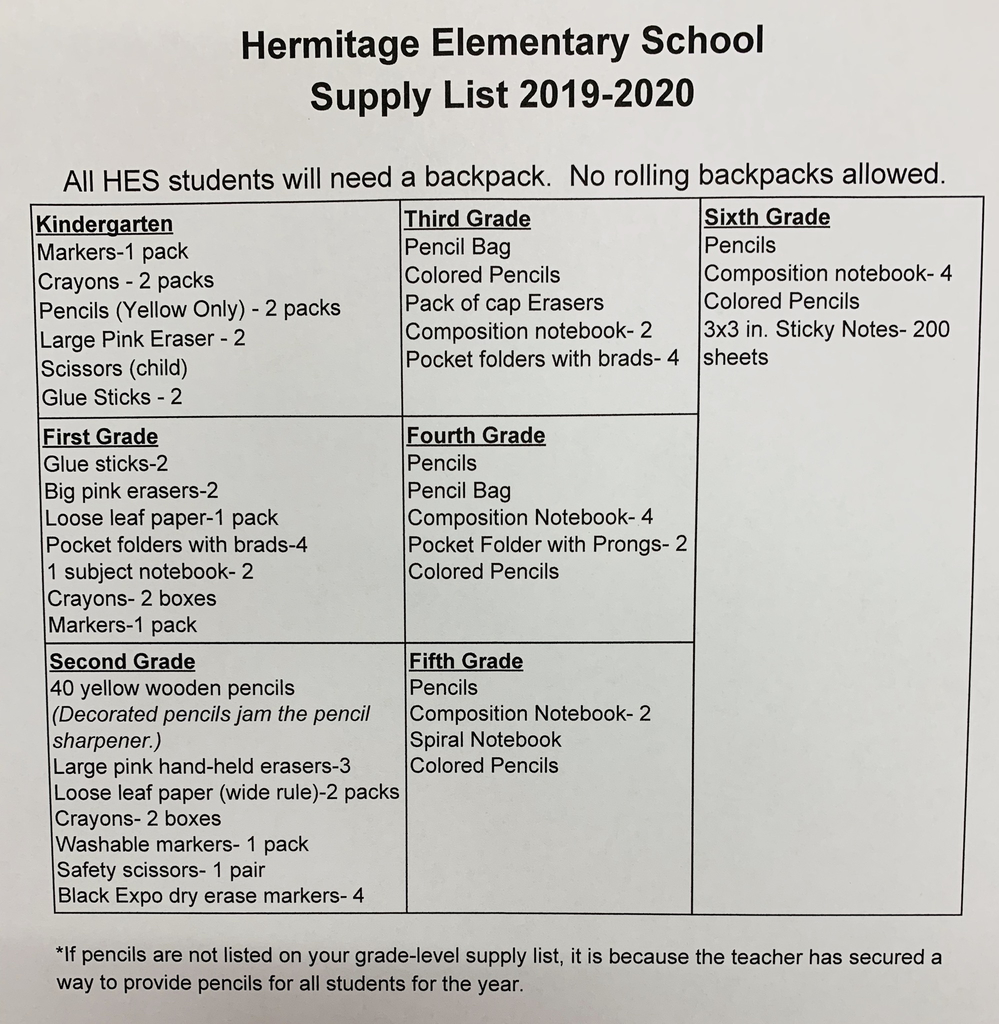 HHS Supply List for 2019-2020 released! HES coming tomorrow!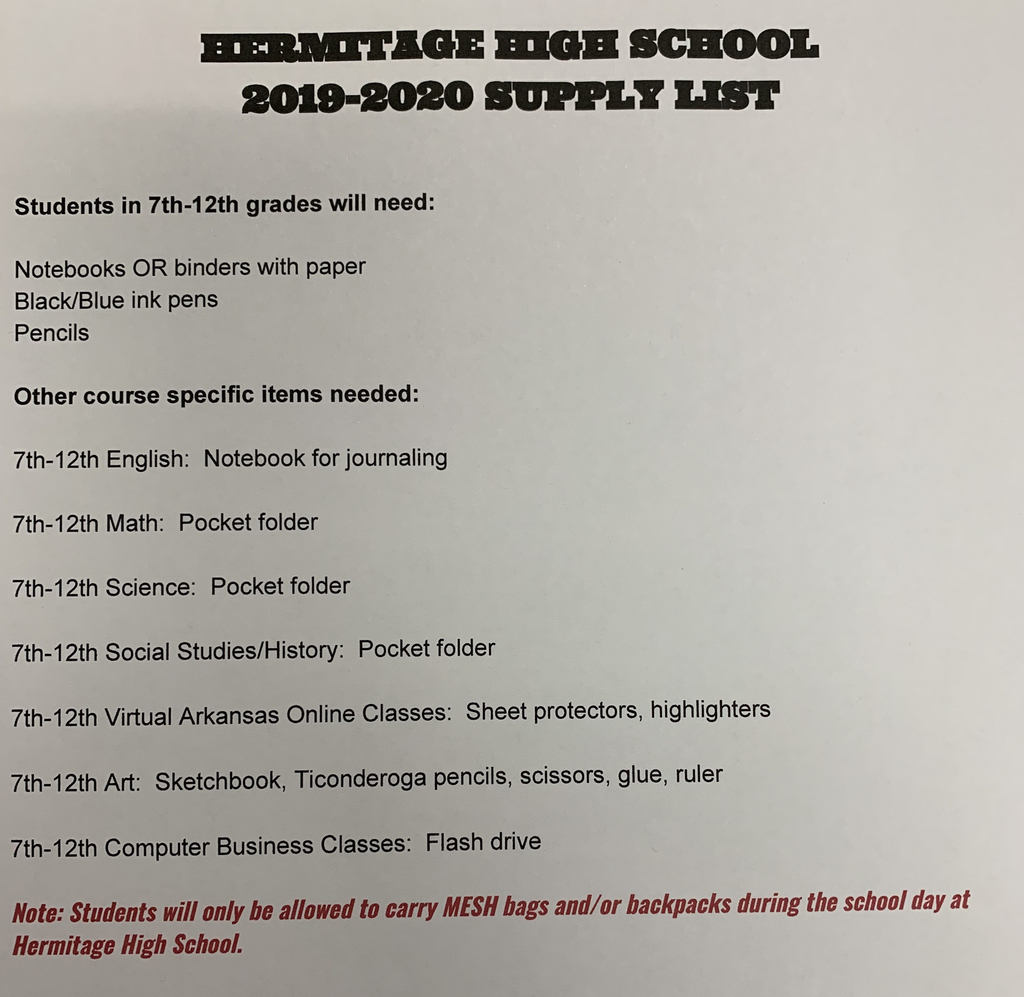 2019-2020 Check-in Days!!!! All parents are encouraged to come to the HHS Cafeteria and complete paperwork and get information about the upcoming school year. Dates and times are: TUESDAY, JULY 23 from 3-7 PM; THURSDAY, JULY 25 from 10 AM-2 PM; and FRIDAY, AUGUST 2 from 7 AM-1 PM. #hermitslead

HES Counselor Jade Huitt joins the mission to #celebrateeducators with @gerrybrooks at the Counselor's Conference in Hot Springs! #hermitslead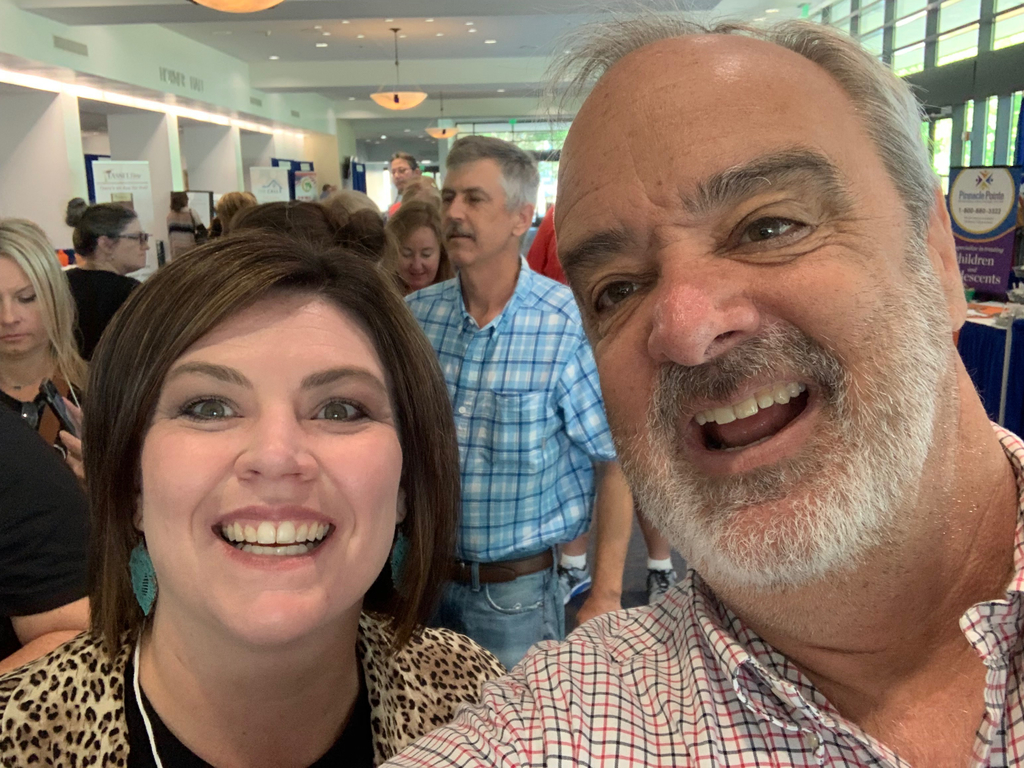 What do educators do in summer? We go to workshops/conferences to learn more and to make our schools better than ever!! In this picture, Mrs. Angela Scroggins is with Gerry Brooks, a nationally-known principal, at the Counselor's Conference in Hot Springs. #hermitslead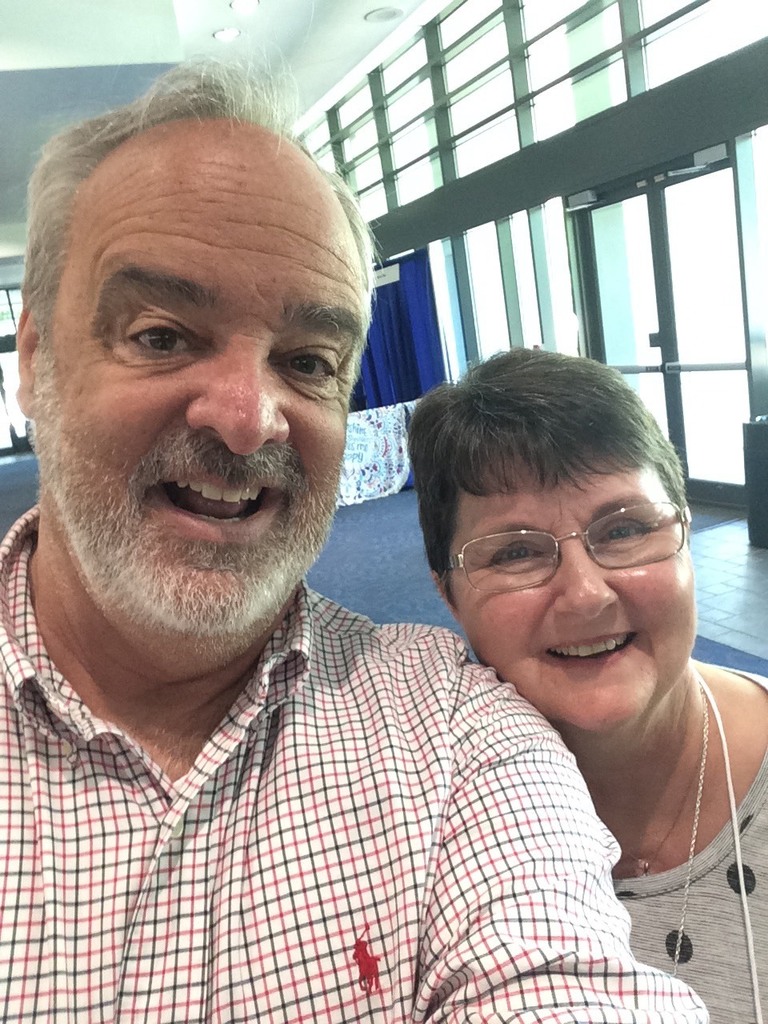 Effective during the 2019-2020 school year, all bags carried during the school day at Hermitage High School (grades 7-12) must be made of mesh, see-through material. Athletic bags that are not mesh must be left in vehicles or brought to the office before school starts.