Jr. District Tourney Update: Strong girls defeat Nevada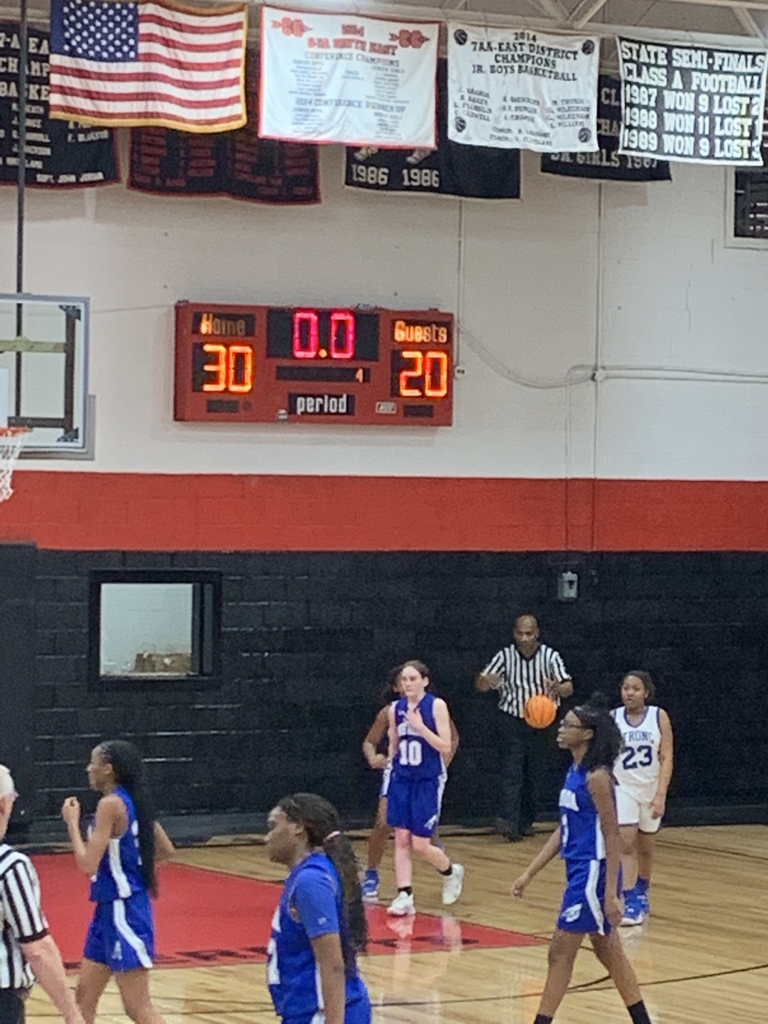 District Basketball Tournament Brackets! Come out and support our student athletes! #hermitslead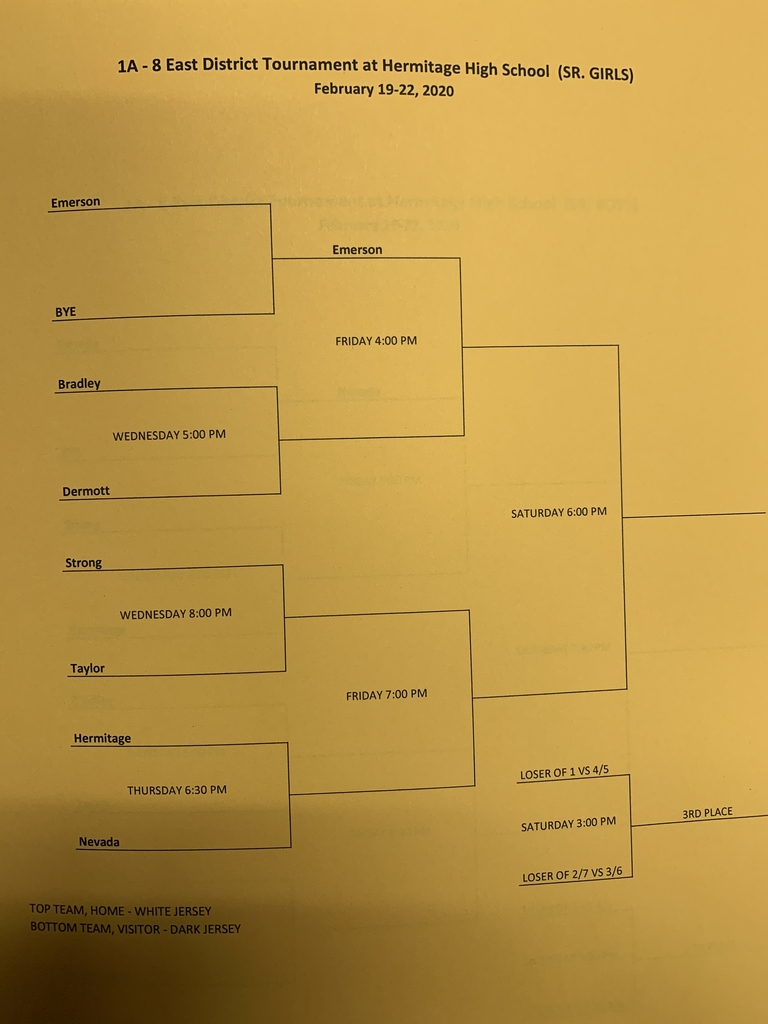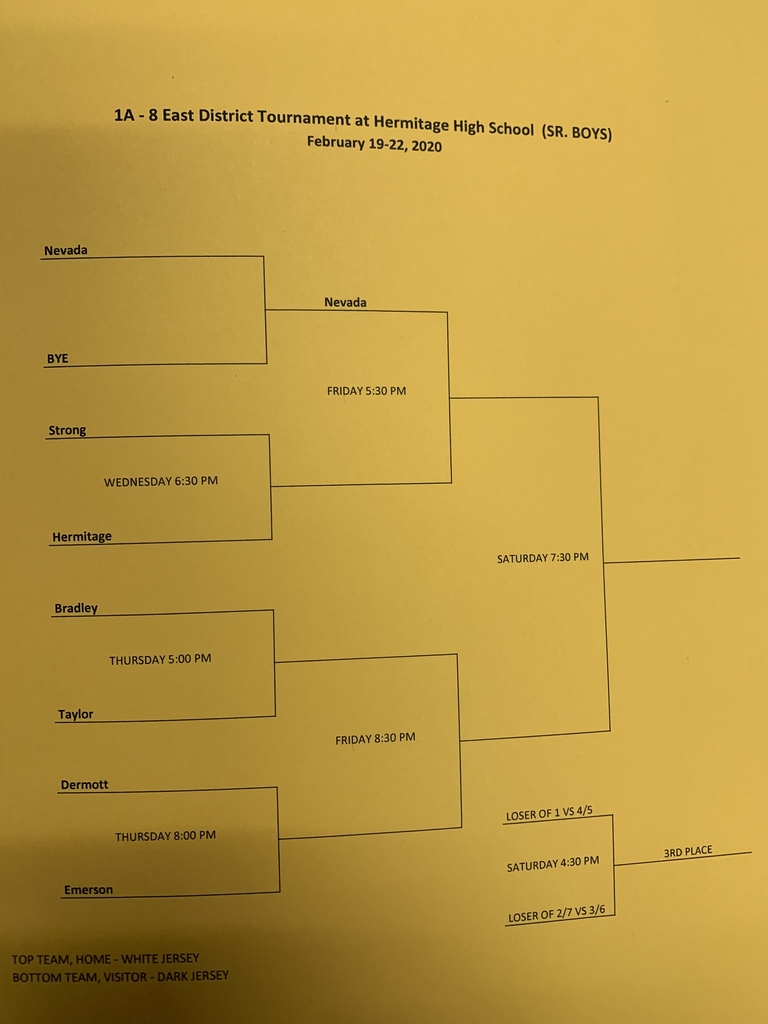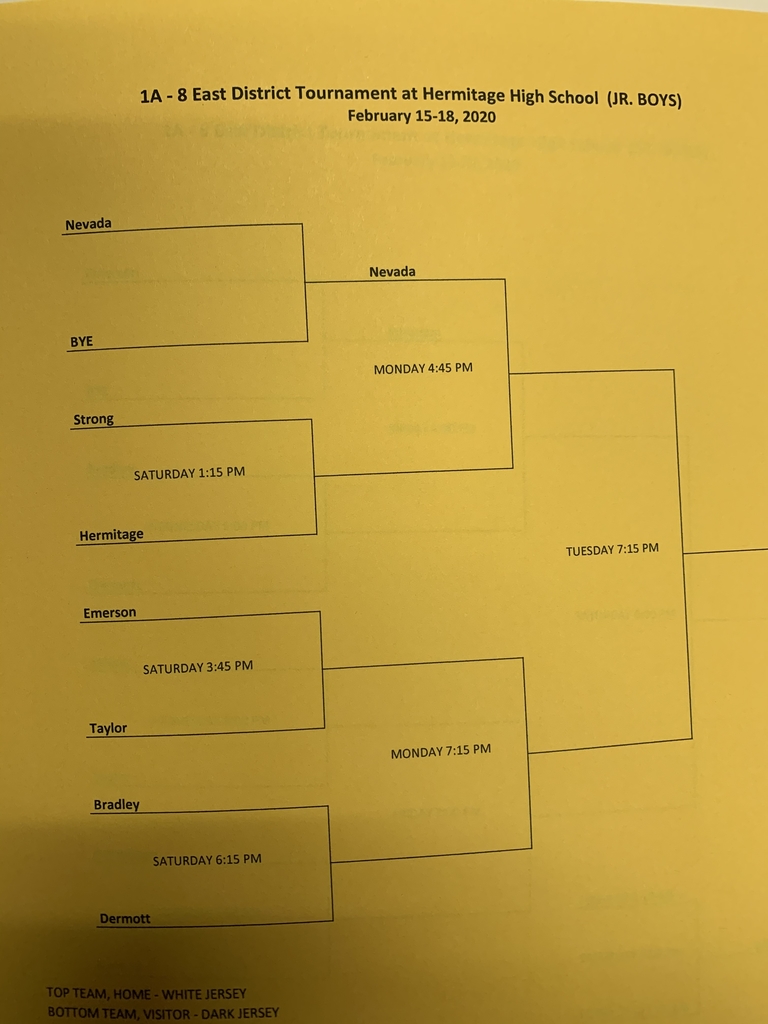 Good Luck goodie bags from our FCA for the teams coming to Hermitage for the District Basketball Tournament! Wanna watch some basketball??? Games start Saturday, February 15 and run through Saturday, February 22! Brackets on a separate post!
Hermitage Pee Wee Jamboree forTOMORROW has been CANCELLED. Hermitage Pee Wee Basketball will travel to KINGSLAND. ~Kg-2nd will play @ 9 am ~3rd & 4th Girls will play @ 1pm ~3rd & 4th Boys will play @ 2 pm ~5th & 6th Girls will play @ 3 pm ~5th & 6th Boys will play @ 4 pm

Basketball Monday night!!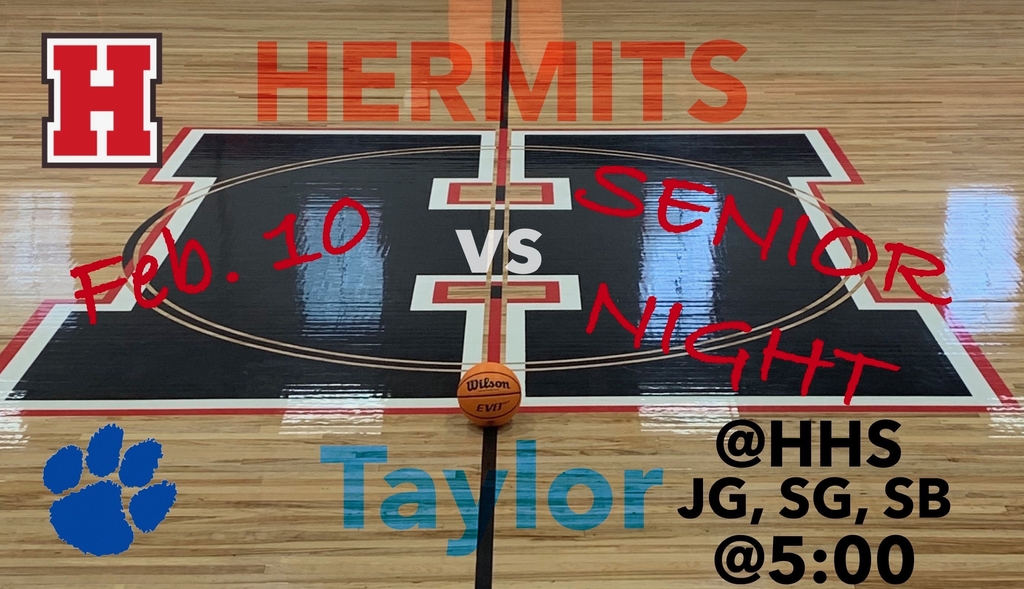 BASKETBALL SCHEDULE UPDATES! Friday (2/7) games against Taylor are cancelled. Monday (2/10) games against DeWitt are cancelled. Hermits will make up the games (JG, SG, SB) against Taylor on Monday, Feb. 10 @ 5 PM at home. This will be Senior Night. District tournaments will be held here on Saturday, Feb. 15-Saturday, Feb. 22. Brackets will be posted later!
Two HHS students, Laini Barber and Axton Etue, certified in Ever-Fi Financial Literacy today. #HermitsLead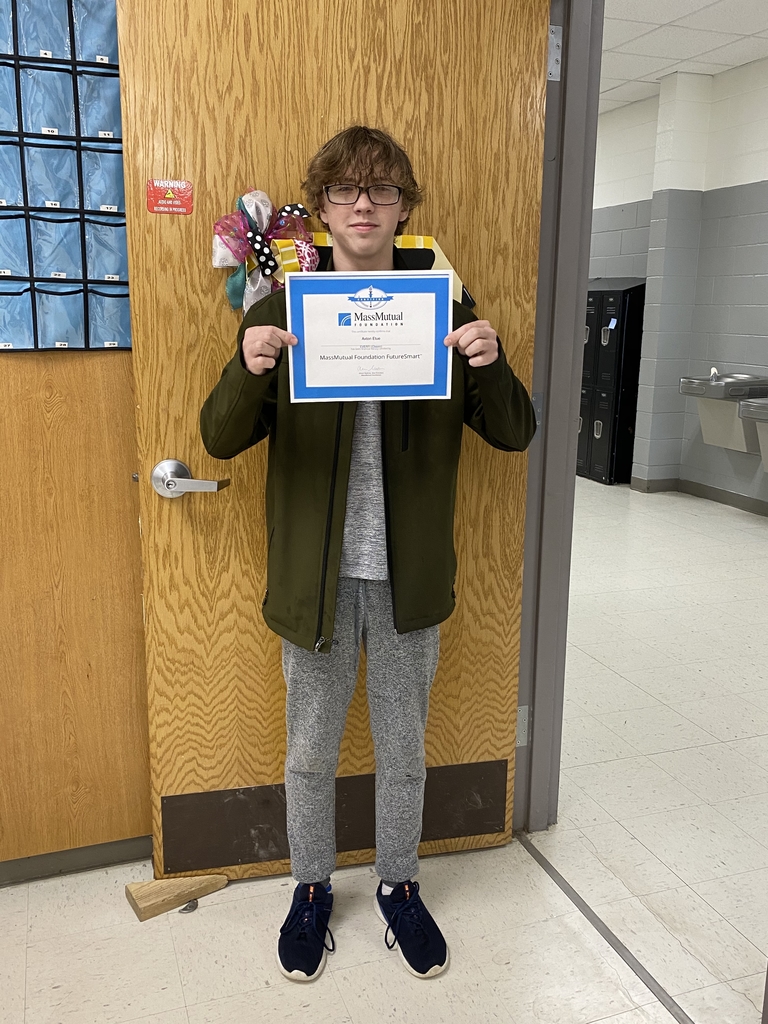 IMPORTANT ANNOUNCEMENT: The Hermitage School District will be closed on Thursday, Feb. 6 and Friday, Feb. 7 due to widespread illness. Students should follow their procedures for completing AMI work. Parents are asked to disinfect or wash all student belongings (backpacks, lunch boxes, sports bags, coats, etc.) and be sure to contain students if they exhibit symptoms of the sickness in our area. Please call the Superintendent's Office at (870) 463-2246 if you have any questions or check our Facebook page for updates!!!
HHS seniors spread some positive motivation around the school today. #HermitsLead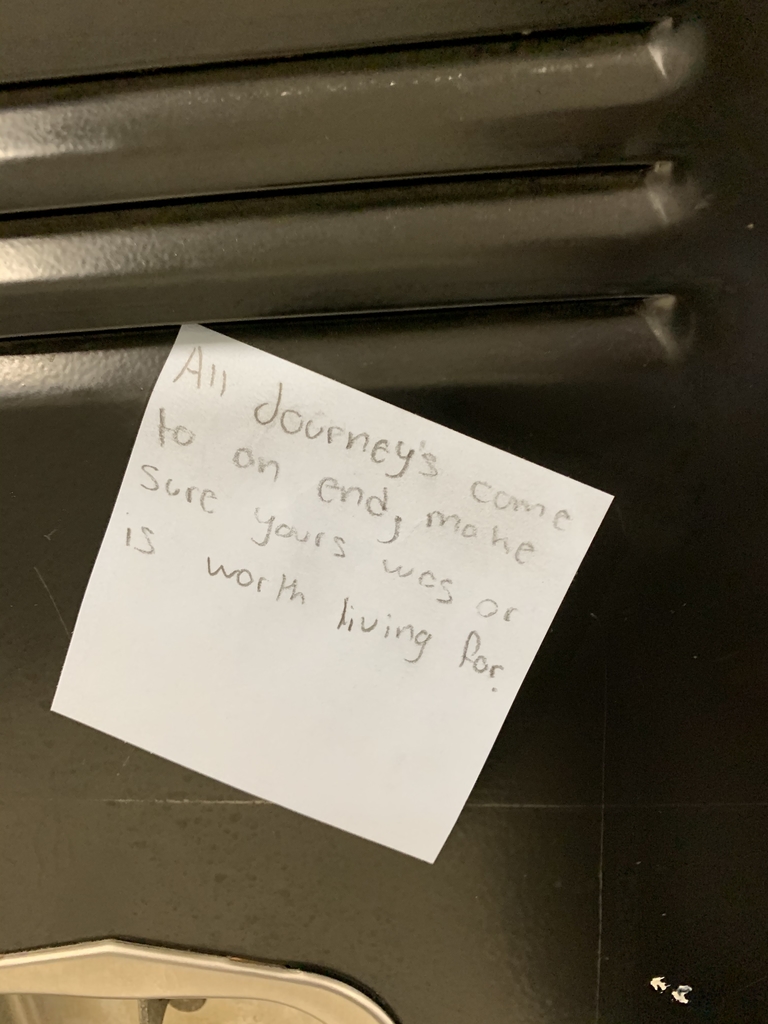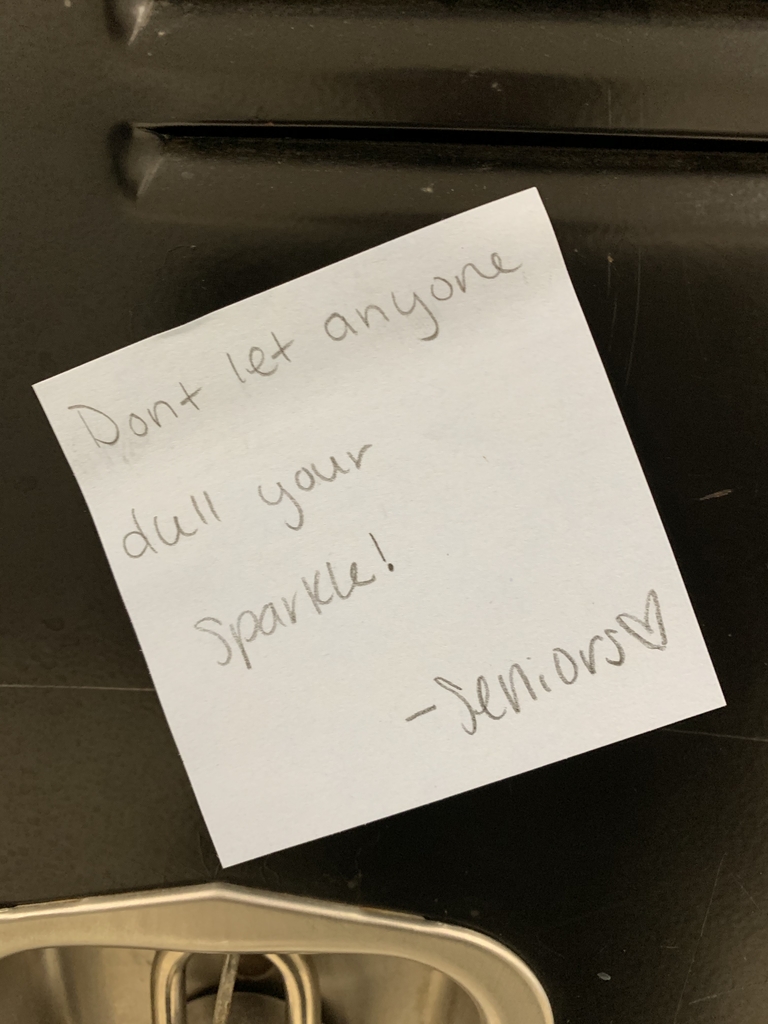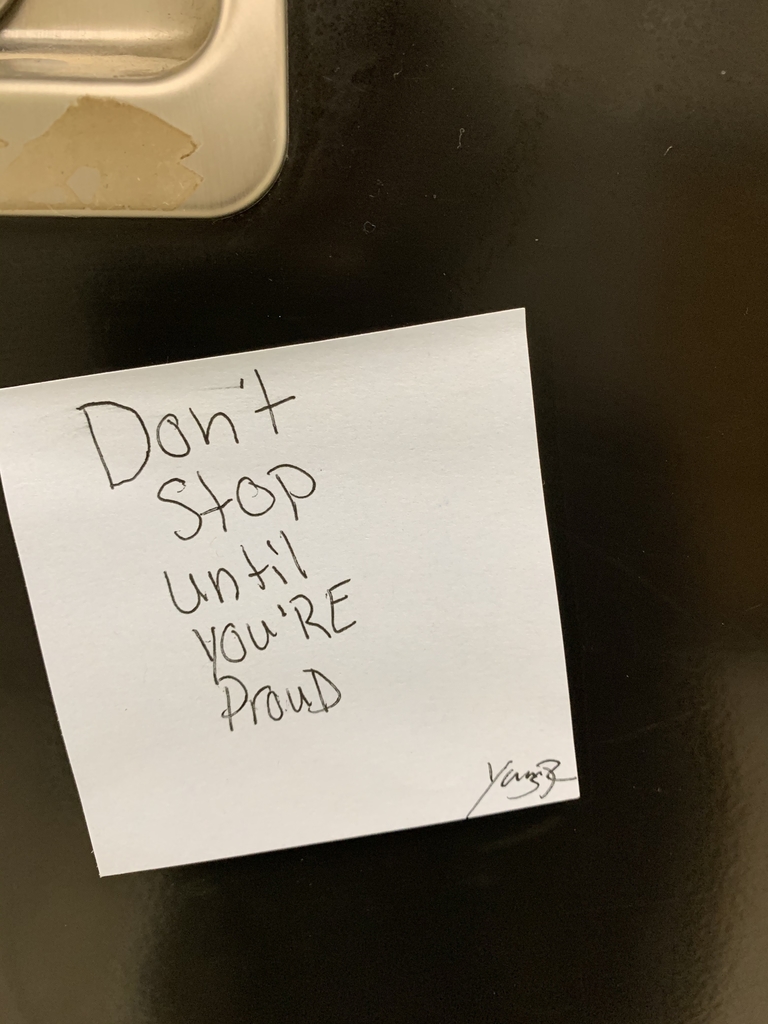 Feb 3rd-8th All Week-ELPA21 Testing for all Elem ELL Students Tue-JB/SG/SB @ TAYLOR @ 5:00 Wed-Senior Food Panty 405 East Grand-1:00-2:00 Thurs-SAU Magnolia Leadership
HHS students attended presentations on the dangers of vaping and distracted driving today. We are thankful for the information that was provided and the people serving our community who took time out of their day to educate our students. #HermitsLead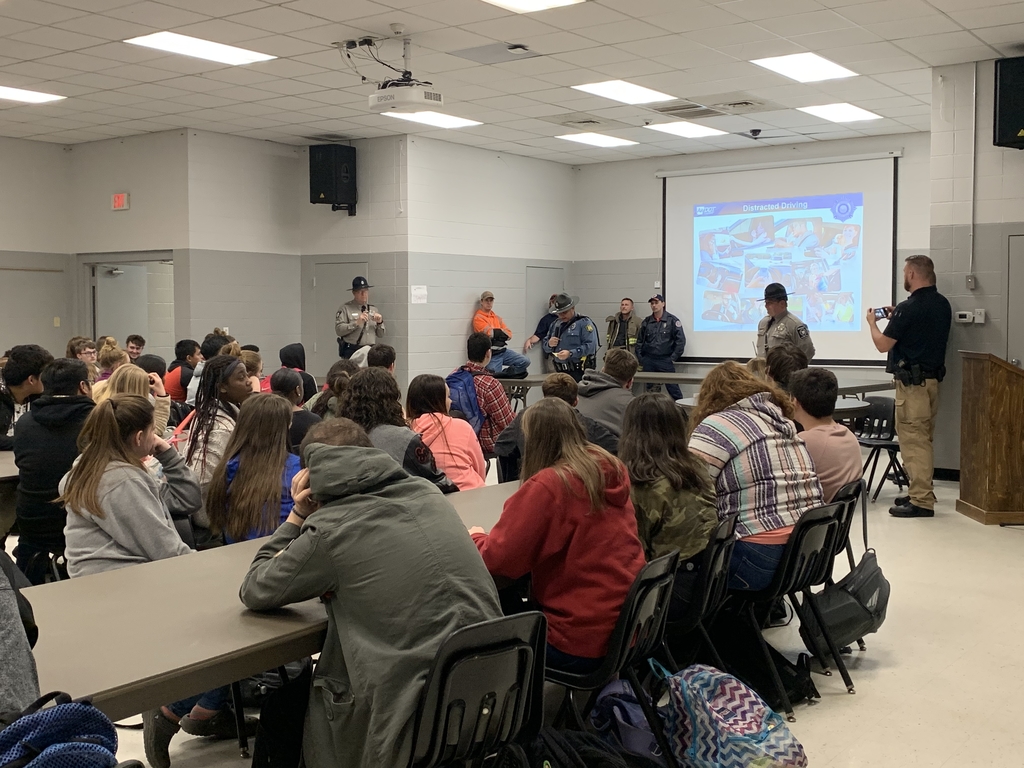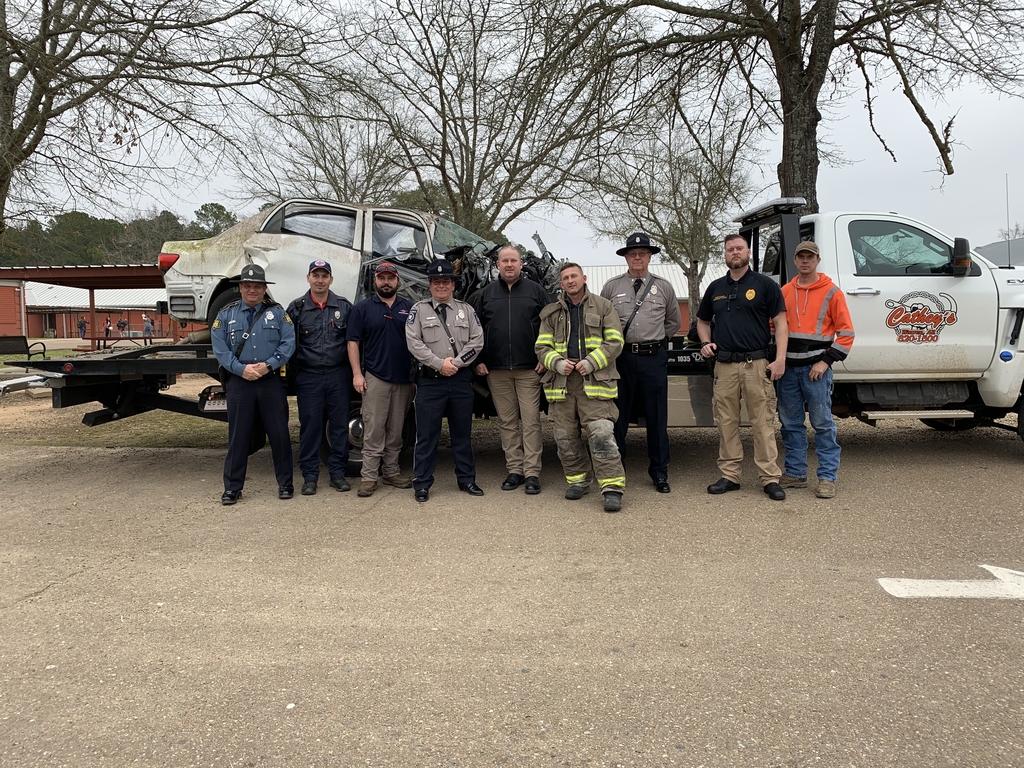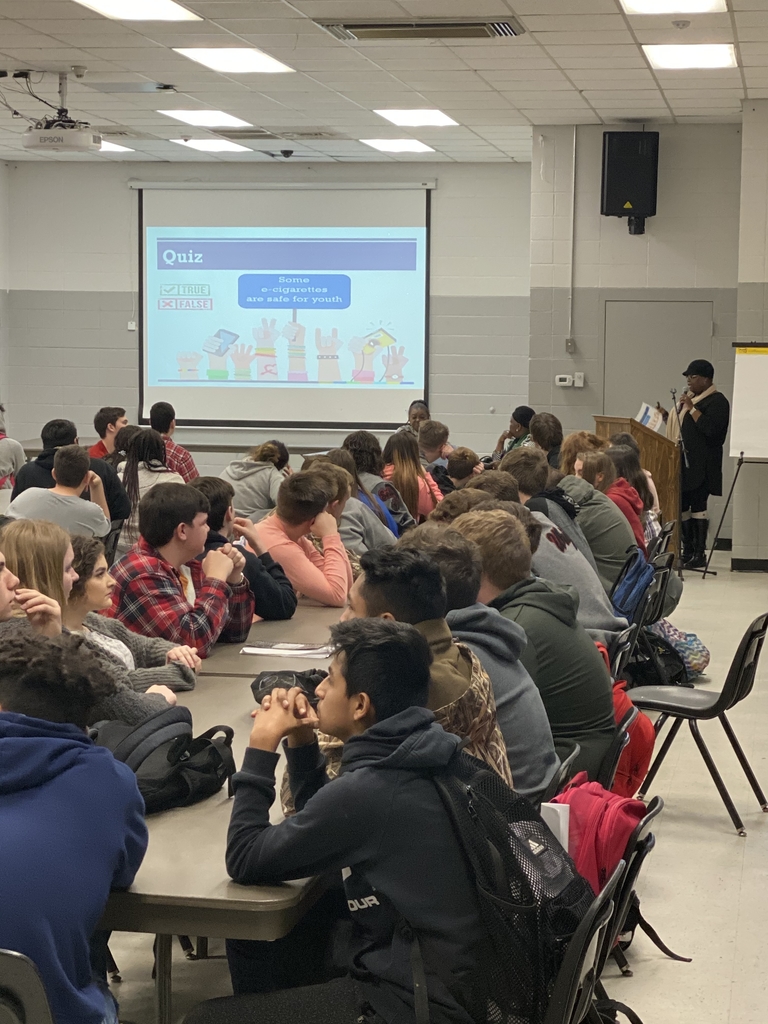 All services for Hermitage Baptist Church are canceled for tonight, Wednesday, January 29th
DROGS AND VAPING PARENT NIGHT- THURSDAY, January 30th at 5:30 p.m. in the HIGH SCHOOL LIBRARY- EVERYONE IS WELCOME TO ATTEND! Parents, grandparents, aunts, uncles, students, community members, etc
January 27th-31st Mon-7th Girls/7th Boys/JG/JB @ Hampton-4:30 Tue-JB/SG/SB vs Columbia Christian @ Magnolia-4:30 Thur-Distracted Driving & Tobacco Presentation-1:00; -Parent Night on Drugs & Vaping-5:30 HHS Library Fri-FFA @ Hope; -JG/SG/SB vs Emerson @ HOME-5:00
HHS Week in Review: Jonathan Parker created a beautiful scenic display in art class. Edwin Martinez and Cindy Wilkerson worked together on a chemistry lab. Beta Club students attended the Beta Club conference.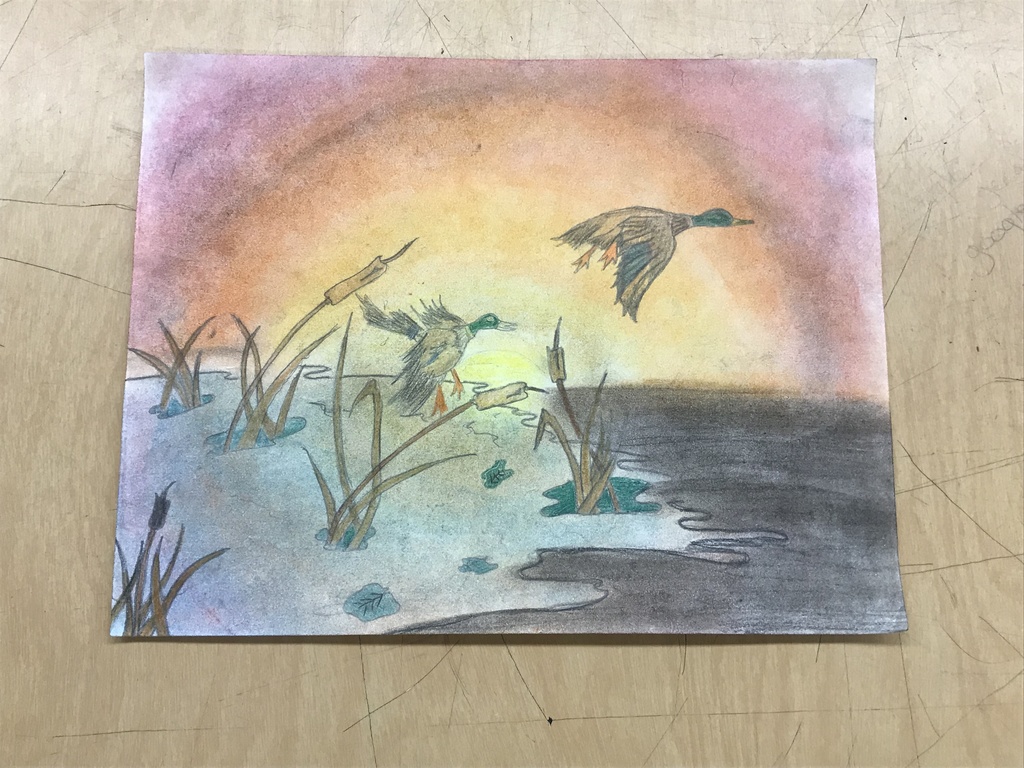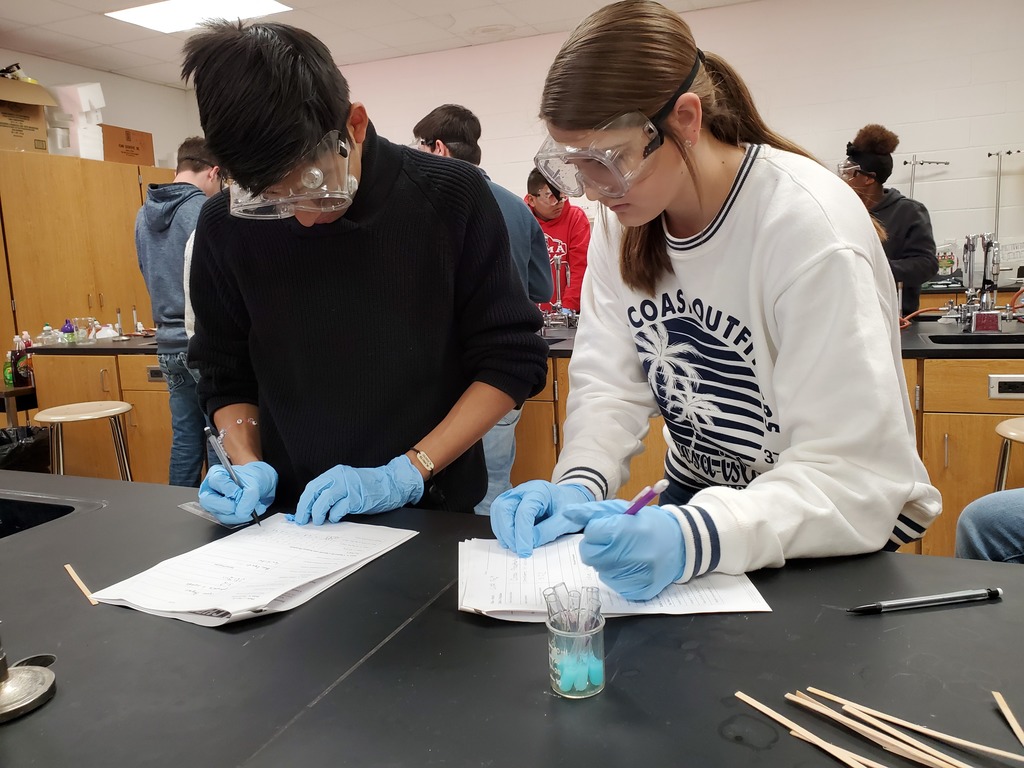 Tomorrow night's basketball games have been changed. The games will be held in Hampton at 4:30. The teams playing will be 7th grade girls, 7th grade boys, Junior Girls, and Junior Boys. The Senior teams will NOT play.
Today's Basketball games at Fordyce are 7th grade GIRLS/7th grade BOYS/JR HIGH GIRLS/JR HIGH BOYS. GAMES begin at 5:00
HHS: Several freshman physical science groups correctly calculated the densities of different saltwater solutions and tested their results by creating rainbow saltwater columns.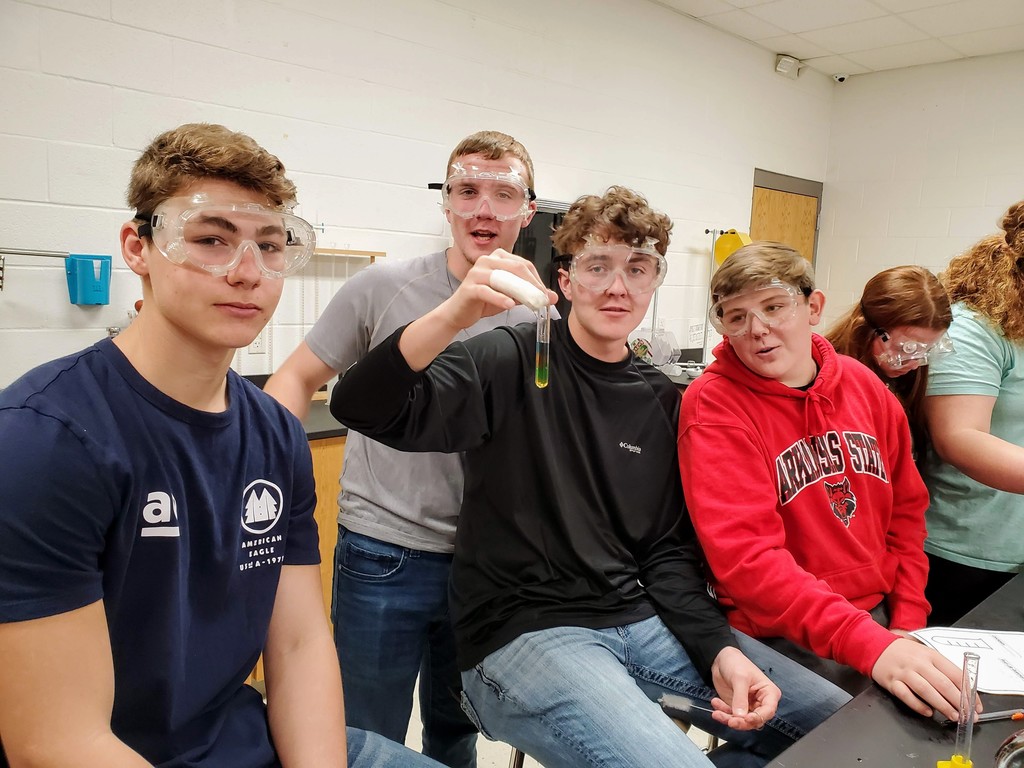 Genesis Garay and Edwin Martinez participated in the Four States Bandmasters Association Honor Band Clinic in Texarkana, TX, January 16-18, 2020. Students from Arkansas, Texas, Louisiana, and Oklahoma are nominated by their band directors and chosen based on their musical merit and accomplishments. Congrats to these HHS students and their band director, Tarah Martin! #hermitslead

Today, we remember Dr. Martin Luther King, Jr. #serve #hermitslead